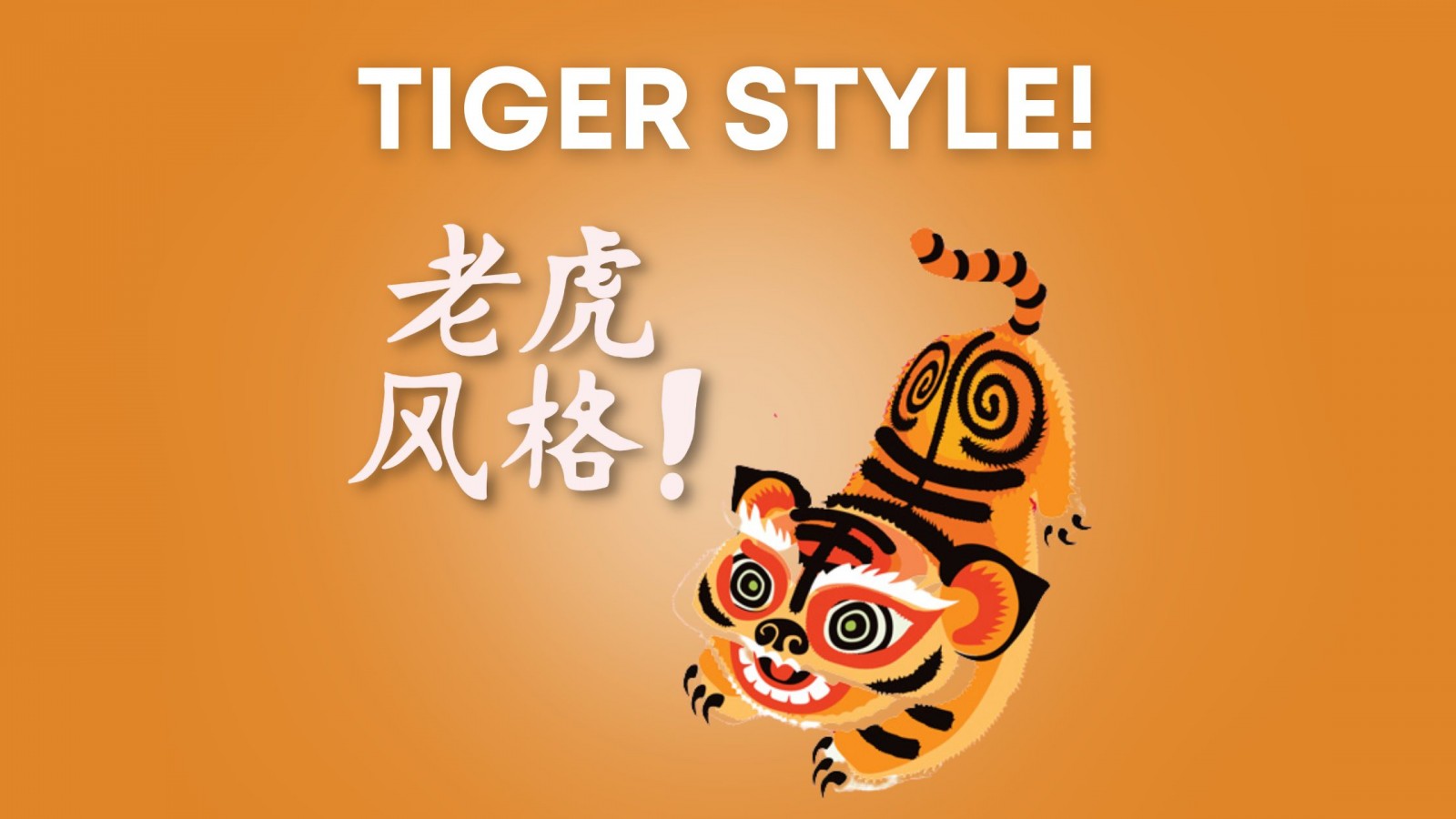 Dates: February 3-19, 2023
February 3rd, 7:30pm
February 4th, 7:30pm
February 5th, 2:00pm
February 10th, 7:30pm
February 11th, 7:30pm
February 12th, 2:00pm
February 17th, 7:30pm
February 18nd, 7:30pm
February 19th, 2:00pm
Albert and Jennifer Chen were at the pinnacle of academic achievement. But now they suck at adult life. Albert's just been passed up for promotion and Jennifer's just been dumped by her loser boyfriend. So they do what any reasonable egghead brother and sister would do: go on an Asian Freedom Tour! From California to Shenzhen, TIGER STYLE! Examines the successes and failures of tiger parenting from the point of view of a playwright who's actually been through it.
Tiger Style!
A Play About Family by Mike Lew
Director: TBA
Cast
TBA
"This Tiger is KING!"
Stage and Cinema
"Funny, outrageous, and surprisingly thought-provoking beneath all its biting sarcasm."
Broadway World
"'Tiger Style!' roars about stereotypes in Mike Lew's comedy."
The Washington Post
Mike Lew's (Playwright) plays include Teenage Dick (Donmar Warehouse, Wooly Mammoth, Ma-Yi at the Public, and Artists Rep productions; Public Studio, O'Neill, OSF workshops), Tiger Style! (Olney, Huntington, La Jolla Playhouse, and Alliance productions; O'Neill and CTG workshops), Bike America (Ma-Yi and Alliance productions), microcrisis (Ma-Yi, InterAct, and Next Act productions), Moustache Guys, and the book to the musical Bhangin' It (Richard Rodgers Award; La Jolla Playhouse, Jerome Robbins Project Springboard and Rhinebeck Writers Retreat "Triple R" workshops).  He is a Tony voter, Dramatists Guild Council member, and resident of New Dramatists. He is a Mellon Foundation Playwright in Residence at Ma-Yi and former La Jolla Playhouse Artist-in-Residence (both with Rehana Lew Mirza). Honors include Lark Venturous and NYFA fellowships and the Kleban, PEN Emerging Playwright, Lanford Wilson, Helen Merrill, Heideman, and Kendeda awards. He is former co-director of Ma-Yi Writers Lab, the largest collective of Asian-American playwrights in the country.
Thanks to our 2022/2023 Sponsors!