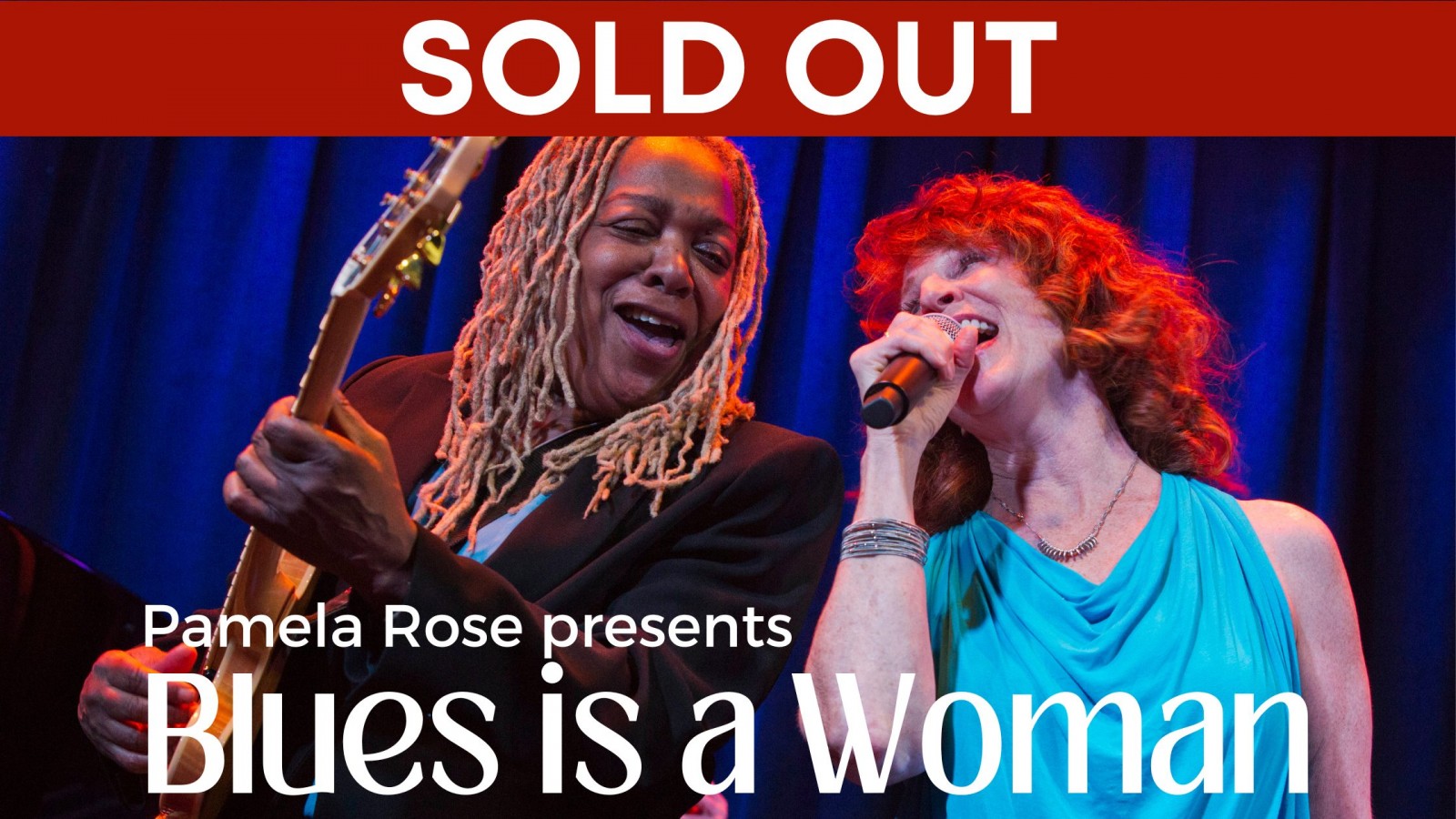 Blues is a Woman - from Ma Rainey to Bonnie Raitt
 6 Bodacious Women tear up the stage in a celebration of Blues and Blueswomen!
"With a crackerjack, all-women band, Blues is a Woman makes the case that women powered the blues, from Alberta Hunter to Janis Joplin!" Cy Musiker, KQED
BLUES IS A WOMAN blurs the boundaries between concert and theater, using storytelling and music to bring to life the colorful history of the bold and singular women who wrote and popularized the blues.
Show creator Pamela Rose and her ensemble – featuring saxophonist Kristen Strom, pianist Jennifer Jolly, guitarist Pat Wilder, bassist Ruth Davies and drummer Daria Johnson – celebrate women in the Blues from Ma Rainey to Bonnie Raitt.
Some of their names are well known – Bessie Smith, Nina Simone, Aretha Franklin, Janis Joplin – and others should be – Ma Rainey, Ida Cox, Memphis Minnie, and so many more. The voices of these women are vibrant, challenging and inspirational, and BLUES IS A WOMAN seeks to ensure that these women, their histories, and their message will be remembered and celebrated.
"Firing up audiences…a stageful of powerful Blueswomen!" San Francisco Chronicle.
Pat Wilder (guitar/vox)
Daria Johnson (drums/vox)
Ruth Davies (bass)
Jennifer Jolly (piano)
Pamela Rose (vox)
Jayne Wenger - Show creator and dramaturg
Written by Pamela Rose
Thanks to our 2022/2023 Sponsors!