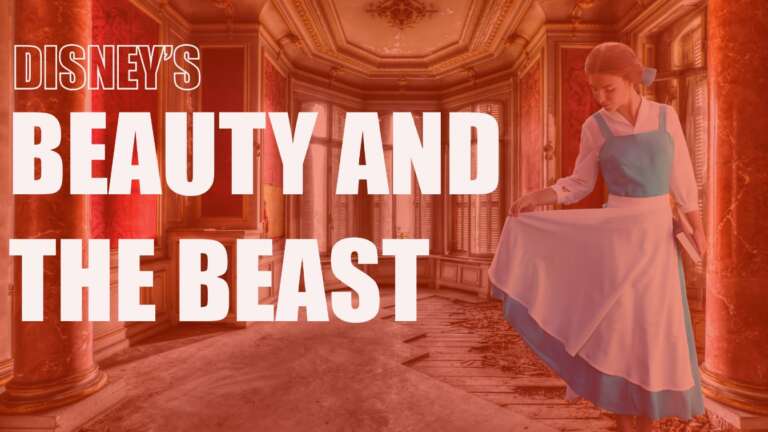 The Academy Award-winning film comes to life in this romantic and beloved take on the classic fairytale.
Spectacular costume and sets will fill the stage at Cinnabar as we invite performers to step into the enchanted world of this modern Broadway classic. Based on the Academy Award-winning animated feature, this theatrical version includes all the wonderful songs from the animated classic along with new songs written just for the stage.
The classic story tells of Belle, a young woman in a provincial town, and the Beast, who is really a young prince trapped under the spell of an enchantress. If the Beast can learn to love and be loved, the curse will end, and he will be transformed into his former self. But time is running out. If the Beast does not learn his lesson soon, he and his household will be doomed for all eternity.
Perfect for performers of all levels of experience this delightful musical is an experience not to be missed.
For performers age 7 and up.
The Enchantment Cast is performing on Fri 11/19 7:30, Sat 11/27 7:30, Sun 11/28 2:00, Sat 12/4 2:00, Sat 12/4 7:30.
The Rose Cast is performing on Sat 11/20 7:30, Fri 11/26 7:30, Sat 11/27 2:00, Fri 12/3 7:30, Sun 12/5 2:00.
View the full cast lists HERE to determine which cast is performing in which shows.
Rehearsals:
Tuesdays and Thursdays 4-7 pm + Saturdays 10 am-2 pm beginning September 14
Performances:
10 Performances: November 19, 20, 26, 27, 28, and Dec 3, 4, 5
Tuition: $650.00
Tickets On Sale 10/12/2021
Thanks to our 2020/2021 Sponsors!