Announcing Dates for our 2021-22 Season
Ticket sales begin on August 1st, 2021.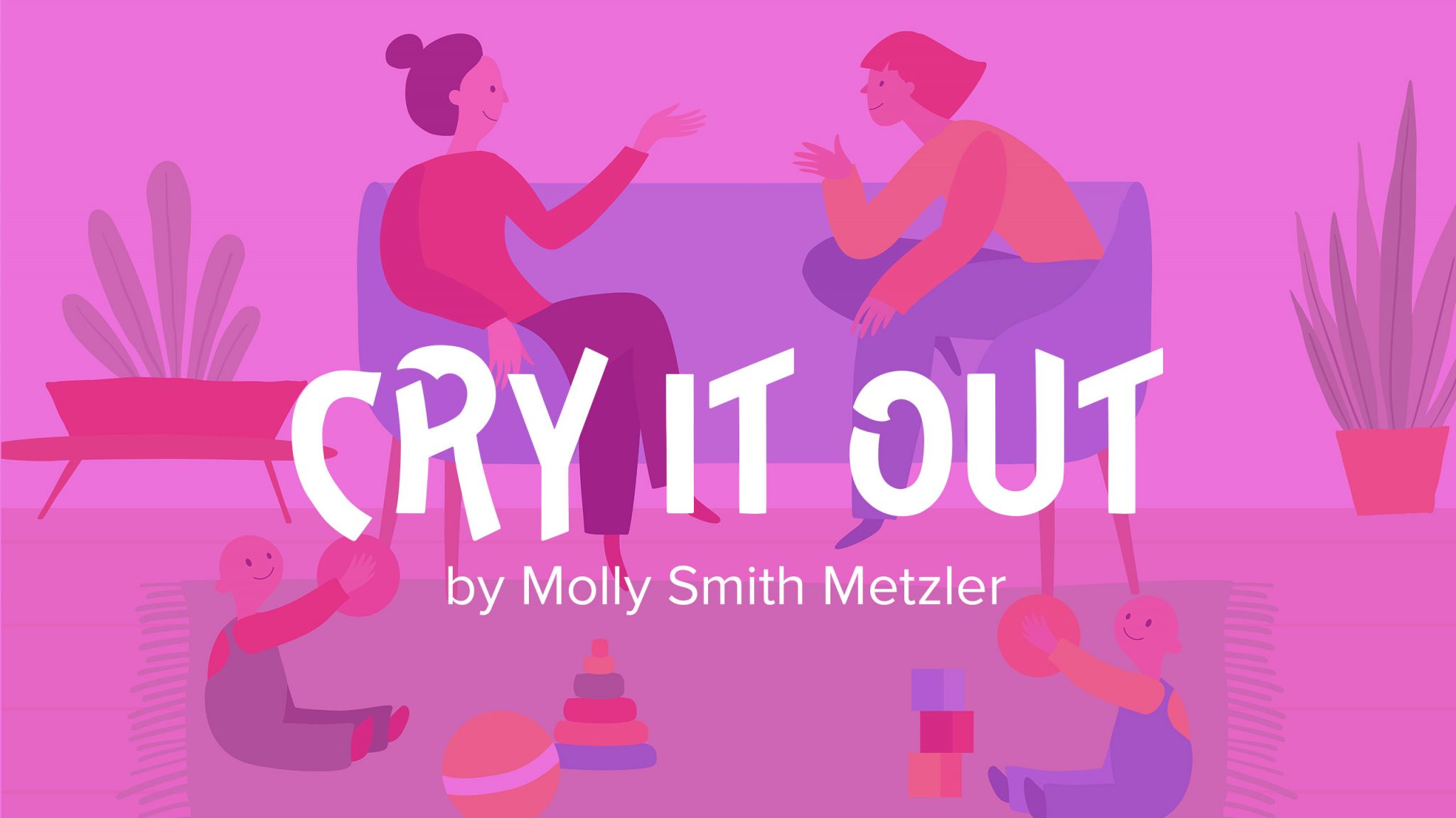 Cry It Out by Molly Smith Metzler

Sept 10, 11 & 12, 2021
Sept 17, 18 & 19, 2021
Sept 24, 25 & 26, 2021
Special Streaming Video on Demand Sept 24-26, 2021
Jessie is a corporate lawyer in a Manhattan firm. Lina is a community-college dropout and born-and-bred Long Islander. They do not seem to have anything in common, but marooned at home with infants, they strike up a fast friendship. In the yard between their houses—as far as their baby monitors will reach—they bond over sleep deprivation, unreliable childcare, and "having it all." A candid comedy about who gets to make which hard choices in the tinderbox of parenthood and class in the United States
Dancing Lessons by Mark St. Germain

October 15, 16 & 17, 2021
October 22, 23 & 24, 2021
October 29, 30 & 31, 2021
Special Streaming Video on Demand Oct 29-31, 2021
A scientist with Asperger's knocks on the door of his neighbor, a Broadway dancer now sidelined from an injury, to seek dancing lessons so he can participate in an event being held in his honor. As their relationship unfolds, they are both caught off-guard by the discoveries—both hilarious and heartwarming—that they make about each other that extend beyond mere footwork and reach straight into the soul.
Cyrano – Adapted by Jo Roets from the play by Edmond Rostand
Dec 31, 2021, Jan 1 & 2, 2022
Jan 7, 8 & 9, 2022
Jan 14, 15 & 16, 2022
Love is most definable when the heart yearns for what is not returned.  Unrequited love is at the center of the celebrated story of Cyrano de Bergerac, the tale of a noble, graceful man crossed by a wayward physical feature.  Can Roxane see him for his true beauty?  Might Christian, the hunky fumble mouthed object of Roxane's desire, figure out the poetry of the heart? Will the villain sabotage all chances of love? It will take a gaggle of the finest players as well as the toe tapping rhythms of the North Bay's finest jug band The Rivertown Skifflers to get all these questions answered before the curtain drops. 
Amy and the Orphans by Lindsey Ferrentino

Feb 4, 5 & 6, 2022
Feb 11, 12 & 13, 2022
Feb 18, 19 & 20, 2022
Estranged siblings Maggie and Jake may be adults, but when their elderly father dies, they still wish a "grown up" could sort it all out. Their biggest worry: How to break the bad news to their sister Amy, a person with Down syndrome who has lived in a state home for years. The three siblings find out just how much they do not know about their family and each other.  It seems only Amy knows who she really is!
Three Tall Women by Edward Albee

April 8, 9 & 10, 2022
April 15, 16 & 17, 2022
April 22, 23 & 24, 2022
Winner of the 1994 Pulitzer Prize, this engaging examination of the life of one woman remains one of Edward Albee's most compelling and personal plays. Wickedly funny, and told with uncompromising truth, the play takes a long, hard look at the arc of one human life from the perspectives of three different generations. As the older woman's life is laid out in all its charming, vicious, and wretched glory, how did this dying woman come to be who she is? How can any of us know who we really are — or who we will become?
La Traviata by Giuseppe Verdi
June 10 & 12, 2022
June 17 & 19, 2022
June 24 & 26, 2022
With profound, gorgeous and heartfelt music, Verdi's beloved masterpiece tells the tale of the tragic love between a beautiful courtesan and her romantic suitor, set against the backdrop of the hypocrisy of upper-class, fashionable society.